Real-life gait assessment in degenerative cerebellar ataxia: Towards ecologically valid biomarkers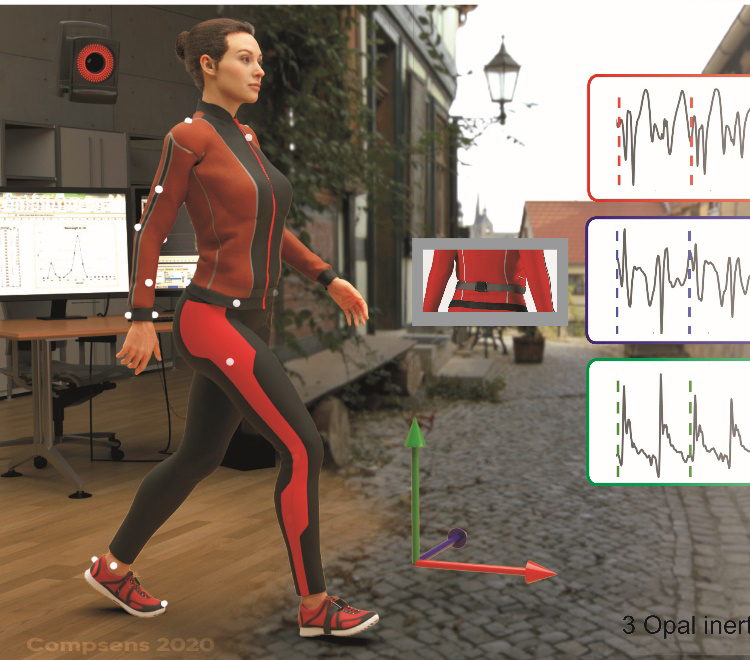 ---
Description:
In order to establish ecologically valid biomarkers evaluating treatment-responses really in the patients' everyday life, we develop multi-variate measures of ataxic gait using wearable sensors, which demonstrate high sensitivity to small differences in disease severity in real-life walking. They thus represent promising candidates for motor markers for natural history and treatment trials in ecologically valid contexts (Ilg et al. 2020). Current work on the analysis of turning movements in real life walking behaviour shows that even pre-clinical mutations-carriers (yet without clinical symptoms of a manifested ataxia) reveals subtle but specific changes in the dynamic balance control during turning. Our real-life measurement protocols are now used in multi-centre studies across Europe.
Future work will extend the analysis of real life gait behaviour to ecologically valid biomarkers (cerebellar ataxia cooperation M. Synofzik, hereditary spastic paraplegia cooperation L. Schöls ) as well as to treatment approaches via bio-feedback (e.g. acoustic or vibro-tactile signals).
Moreover, we currently extend our analysis to the Online identification and quantification of ataxic-related disturbances in upperlimb everyday tasks (e.g. drinking and eating scenarios).
Publications
Seemann, J.
, Traschütz, A.,
Ilg, W.
&
Ilg, W
. (2023).
4‐Aminopyridine improves real‐life gait performance in SCA27B on a single‐subject level: a prospective n‐of‐1 treatment experience
.
Journal of Neurology (published online 13 July 2023)
.
[More]
Seemann, J.
, Loris, T., Weber, L., Synofzik, M., Giese, M. A. & Ilg, W. (2023).
One Hip Wonder: 1D-CNNs Reduce Sensor Requirements for Everyday Gait Analysis
.
ICANN 2023
.
[More]
Thierfelder, A.
,
Seemann, J.
, John, N., Harmuth, F.,
Giese, M. A.
, Schüle, R. et al. (2022).
Real-Life Turning Movements Capture Subtle Longitudinal and Preataxic Changes in Cerebellar Ataxia
.
Movement Disorders
.
[More]
Ilg, W.
,
Seemann, J.
,
Giese, M. A.
, Traschütz, A., Schöls, L., Timmann, D. et al. (2020).
Real-life gait assessment in degenerative cerebellar ataxia: Towards ecologically valid biomarkers
.
Neurology, 95(9):e119-e210
.
[More]
---